This is now very commonly seen that many of the girls are willing to try the unique and the new ideas of the diy crafts that are hoping to make them stand them out of the crowd so if you are willing to have that idea then read on. Here we are going to give tutor rail. The tutorial is of the DIY duct tape bag tutorial, as by which you will be able to make the bag on your own surely this sound easy and is easy too.
The things that you will need for the duct tape bag of yours.
Duct tape, there are so many colors in it so you can choose that you like the most
White colored garbage sack; it will be used for the lining of your bag
Ruler
Pen
Pair of scissors
Hot glue
Buttons
Method
First of all this is very important that you should decide that what size you will be opting for, as after that you should begin your whole work.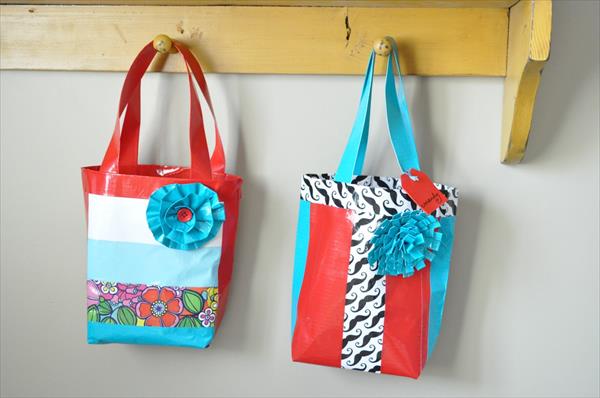 First prepare the lining according to the size of the bag that you have chosen, and then use the small pieces of the tape to attach them and make sure that there are no definite spaces left at all.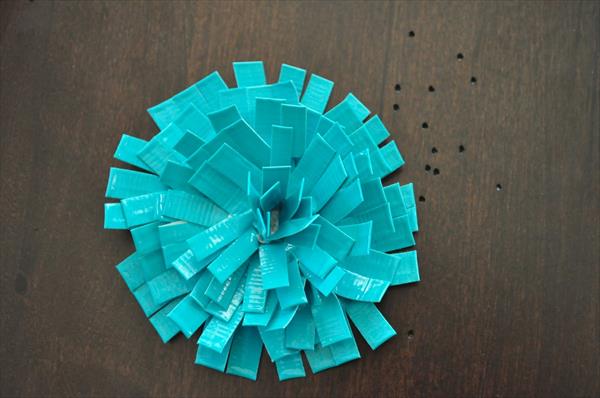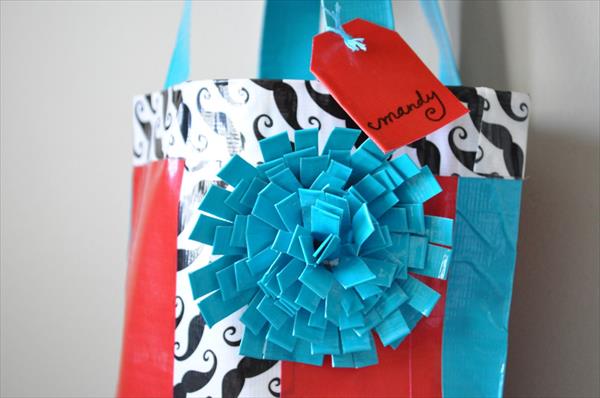 Make the pattern from the tape, as you like it, then give it a definite shape, after that make the edges like as the shopping bags of the paper.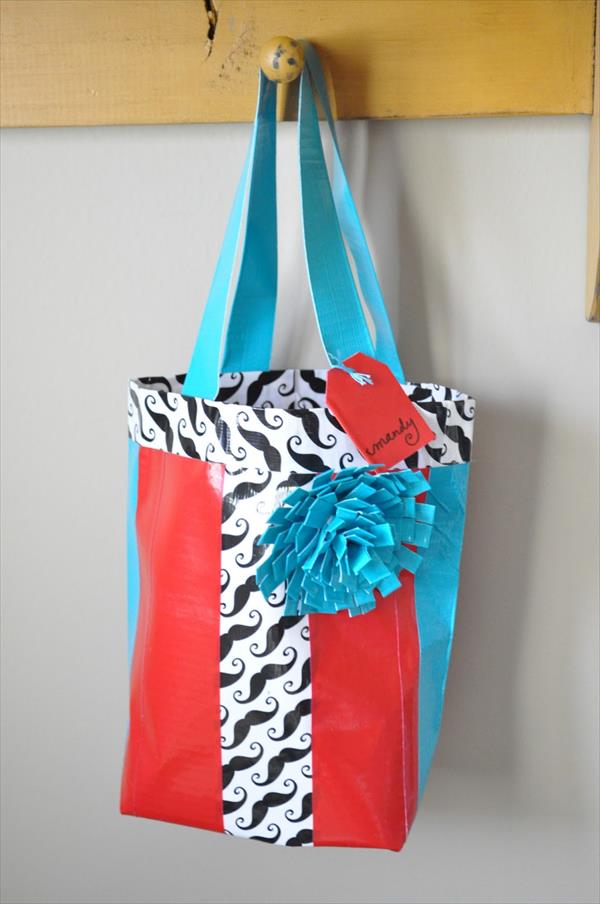 Now make the straps and attach it to the bag by the help of the tape or you can also use the tape to do it, not make the flower and attach that too onto your bag as for the purpose of the decoration.