Gift-giving is a great trend and tradition that just have stolen the sadness and worries of people. We make use of gifts to make the target person or recipient happier or less sad. Wrapping of a gift is much important in gift-giving as you just want to please your target person so it should be visually pleasing and attractive. There are many materials and stuff available in the market to garnish the gift items but you can create your own too using the commonly available home stuff.
We have used the duct tape and have made this DIY duct tape poinsettia flower gift topper pattern which we have raised in really stunning silver appearance. This is one of great DIY duct tape flowers we have created yet and make some really big statements of decors. Just join us to discover the trends and new ways to use the duct tape as a perfect crafting material for home embellishments, fashion jewelry stuff and as quick fixer.
Let us follow the instruction about how to do it skillfully at home by making clever and wise use of duct tape which is much accessible and can easily be found at home.
Supplies:
Hot Glue
Gold Metallic Textured Beads
Red & White Duct Tape Rolls
Hole Punch
Acrylic Paint (your favorite color)
Poinsettia Template or Pattern
Foil Lid
A Plan working Place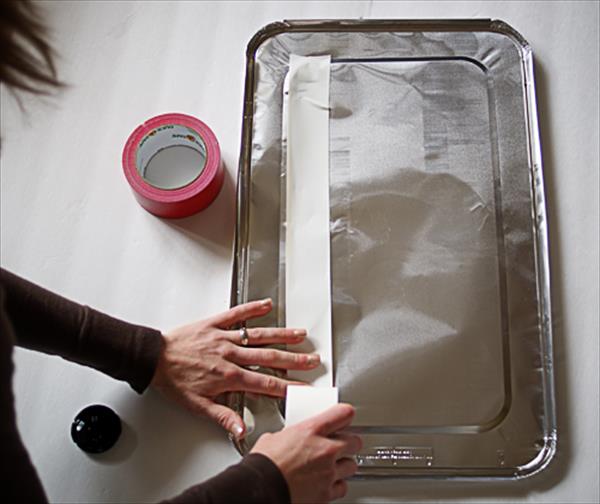 We will make our Poinsettia flower petals from the foil lid which is most fun part of this whole DIY duct tape tutorial. To give a texture to our petal first we applied the duct tape to cover up the whole foil lid. Make the duct tape filling clean and clear and avoid creases. We used the inner most section of the foil lid as it was looking more flat and smooth and was also really easy to work with.
After getting a fully duct tape textured foil lid area draw the petal to cut out from it. If you have a sketch of Poinsettia flower then use it for better results otherwise learn to make it by make practice. Petals should be neat and should be a perfect match for real and natural looks of our targeted flower.
After getting the petals give them the 3d depth to make them more captivating and arresting. You can press the petals with a round tip of any tool you have to make them a little bit deep for real poinsettia looks. Here you will see what you need to actually do with petals just take a look.

Once you have got your favorite type of flower shape by following up the above construction then just customize it in any way you want. There are countless possibilities to create more fun out of it few are given below.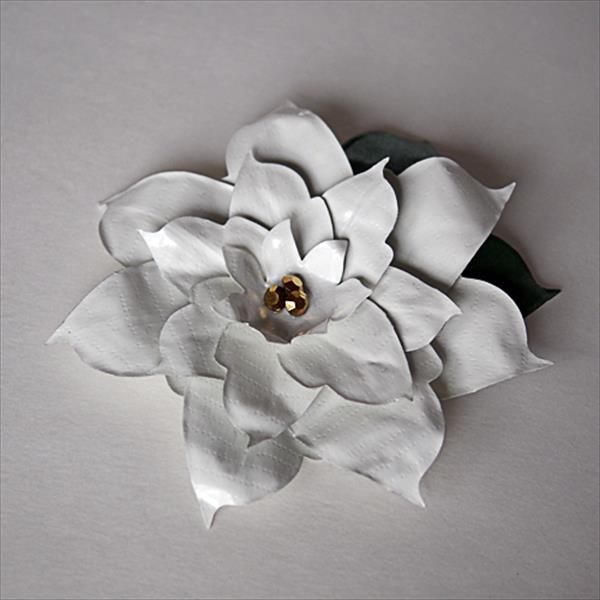 Now given your flower pattern a chic base petal design to look unique and arresting, we have done this by adding the green petal layer at the bottom which we have painted with green acrylic paint. This really added the more spell and arresting sensation to our flower design.
We have also added the golden metallic textured bead at the center of our Poinsettia flower by punching a hole first using hole punch. This gives it a stunning and gift-worthy finish.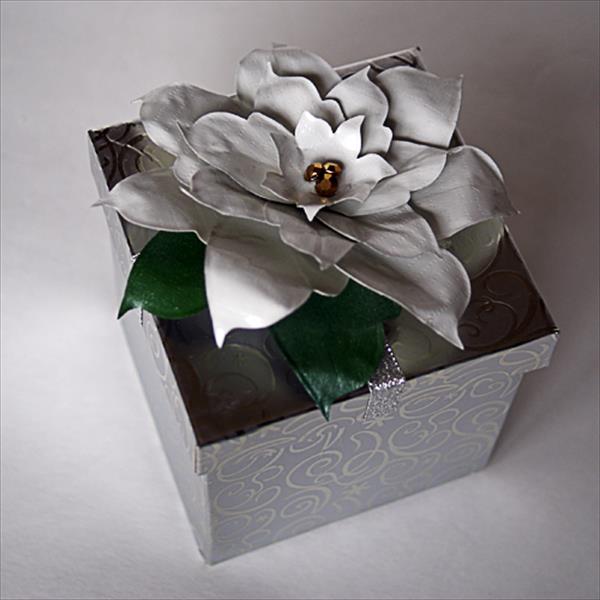 Now just add it on your gift box to make your gift wrapping electrifying and elegant. If you are not using it as a gift topper then it is itself also a very worth gift item which held much precious to be given as gift.
There lies a great collection of DIY Duct tape dress ideas which make really perfect gifts. Duct tape can also be used for remodeling of furniture and other household stuff, you can check out some instruction about it on our site.