If you are getting bored with your old style clutch, then there are countless ideas though duct tape to get it renewed. We have brought an old piece of clutch into modern style fad. When we found it was looking boring with prediction of snakeskin as a pattern. In this substantial and meaningful overhaul of DIY duct tape patterned bag, we have used the duct tape sheets. These sheets are easy to cut and to be reformed into a defined pattern shape.
With a few visible and colorful sketches of duct tape we have wholly changed the appearance, which is pretty cool and funky in looking. The most special thing about all DIY duct tape crafts is that they are further update able if you want modification according to modern trait and fashion. Remove the ugly factor from the appearance of households and make them vibrant and cheerful by getting them modernized with duct tape patching and wrapping.
The fundamental essentials, to do this handcrafting and patched up duct tape work at home, are give as follows:
Duct Tape ( in desire color)
Scissor
Ruler
Pencil
Sketch Paper
A Bag (for remodeling)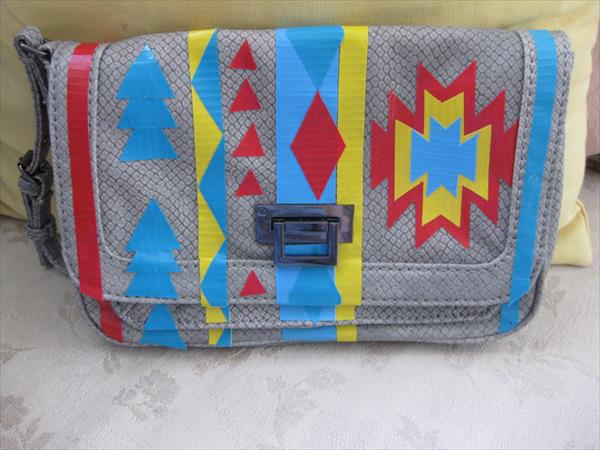 Reexamine the bag, targeted for renovation and duct tape patch up work to have it remodeled on trends, and use its skin portions according to desired style. You can make different vibrant and colorful section of the layout to decorate each separately.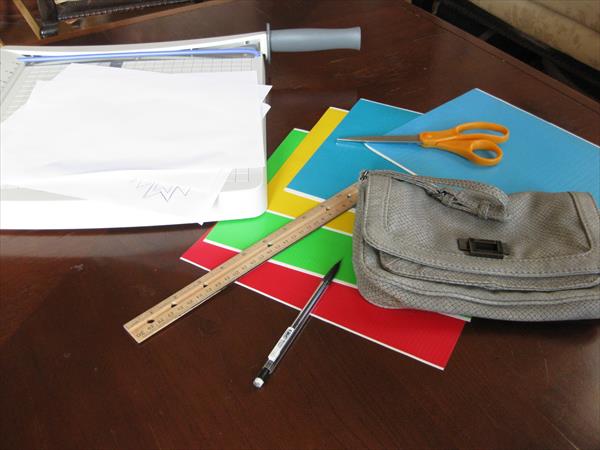 These are ordinary tools and supplies to get started your bag renovation work. There is nothing special and expensive in the supply material you can get all of these from home.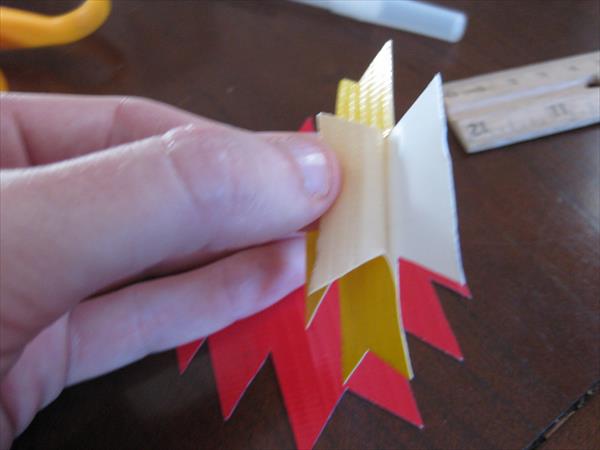 Trace out a pattern with pencil on duct tape sheet, for more precision value draw it first on the paper then on duct tape. Which shape you want to be on the focal point of your hand clutch depends purely on you, we have just extracted out this nice shape for fun with bag.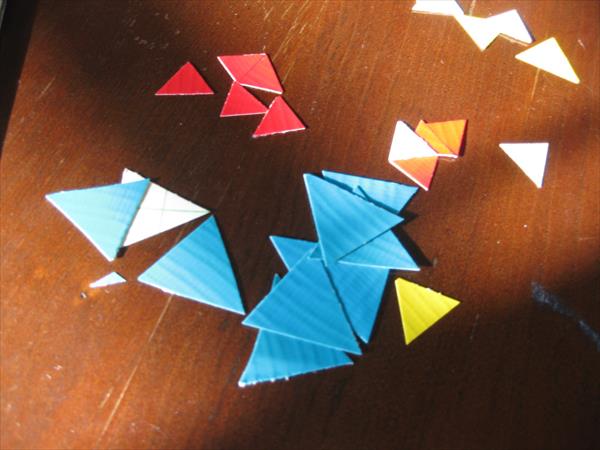 To fill up the bag layout make small geometrical shapes and get them lined like a chain for creative styles and shapes. You can do this cheerful work with bunch of colors of the duct tape to give that personal and likeable feel to it. We have used the basic ones the hot red, yellow and alluring blue to shape up this cool remodeling.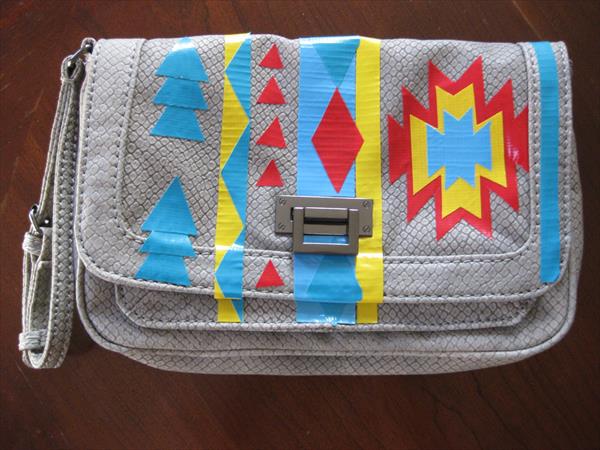 All we have done is not permanent, whenever there comes a new style and you think to be with new way trait and fashion get this removed or make it updated. Further customizations and alterations are always optional and can be done in that ways that your creative mind leads. This patching up technique with duct tape can be applied to various household that are looking old fashioned and have boring appearance, get them redesigned with duct tape and give a  new life to them.