Wreaths make super cute addition to home entrance and held pretty cool for seasonal decors. If high budgeted home decors and gifts are just unaffordable to you then join us to discover the new ways for chic home decors crafts by using the ordinary stuff. Here we have made a chic DIY duct tape flowers wreath which is just perfect to embellish the main access point of home. Duct tape is really adhesive material and is often play a vital role in quick fixes of home.
But you can use the sticky adhesive for various DIY duct tape crafts and ideas to get perfect accessories, dresses and jewelry crafts. Don't let your hands stop to give a try to this wreath model which held best for household decors. We have used the squared boundary from an old picture frame and some chic DIY duct tape flowers to gain this appreciated gift item. We have here a big collection of ideas out of gummy duct tape which are most popular for home decors and are much popular in the people around the globe.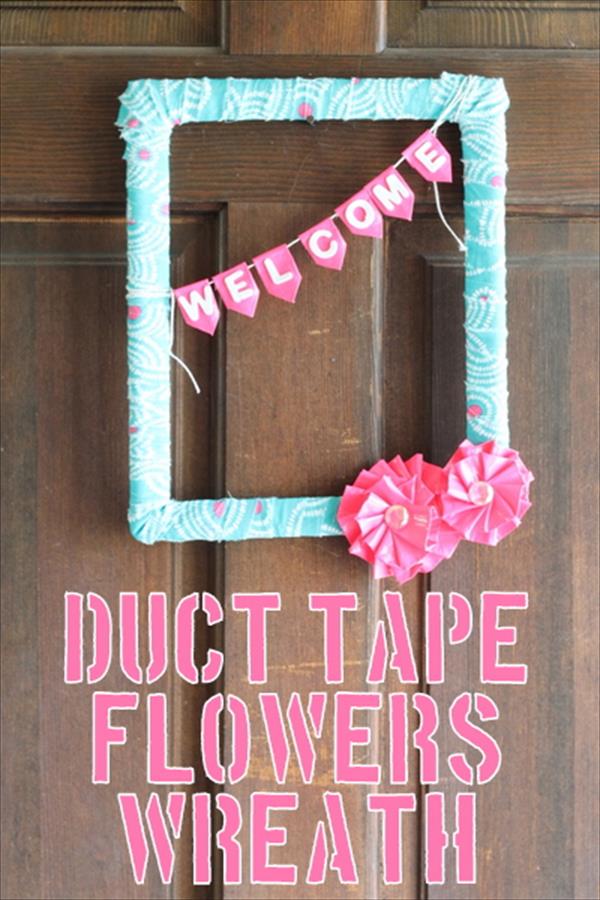 There are lots of optional modifications to get a specific and custom built of this wreath. You can go for a great assortment of flowers and love items to give it a romantic feel but this depends only on your purpose of use that whether you are using it for coastal or beach decors, home entry decors or as a love gift.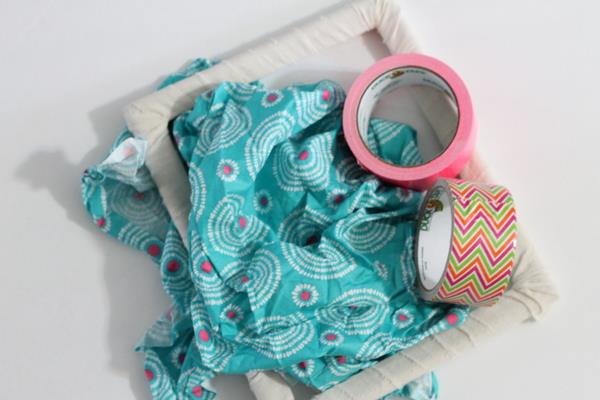 Supply Material:
Duct Tape
A Picture Frame
Colorful Fabric
Scissor
Hot Glue
2 Buttons
Baker's Twine
Foamy Letters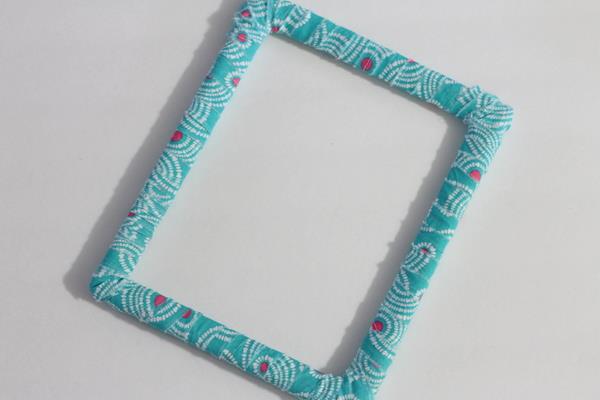 We got start by tearing the fabric into strips like pieces and then wrapped them around the whole square boundary of our picture frame. We finally secure the fabric by layering glue inside to get a tight, colorful and attractive appearance of our frame.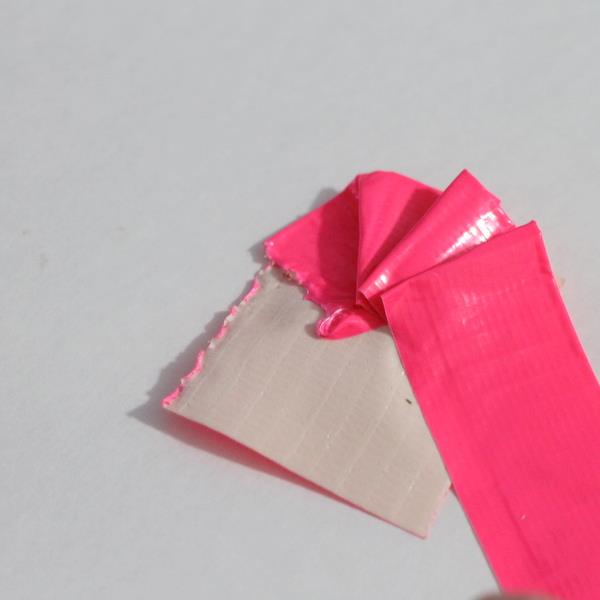 Then we proceeded toward the garnishing process of this wreath. Wreaths just look incomplete with addition of flowers so how can we forget about the flowers in our wreath model. Using a long strip of duct tape and a little square we made a chic flower to spice up our wreath.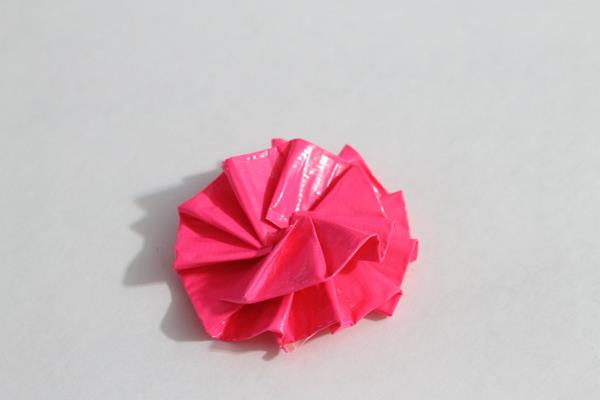 This flower pattern came up with a nice dark pink appearance; some imperfections are acceptable here as you are tagging it on the right bottom corner of the wreath. You can perfectly hide the uneven base of the flower in this way.
We made two little flowers and then add them on the wreath boundary for a graceful look with great decorative statement. Some drops of hot glue will work great to settle these flowers tight on the rim of the wreath.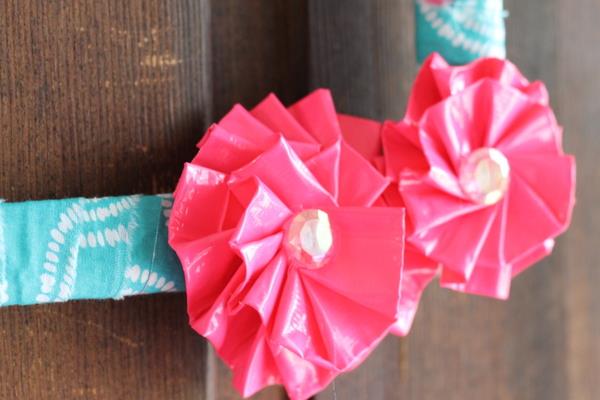 To get our flower more visually attractive and pleasing we added to button at the center of the flowers. Just take a visit of the store to get your favorite buttons on a really cheap price. These buttons just spiced the button up more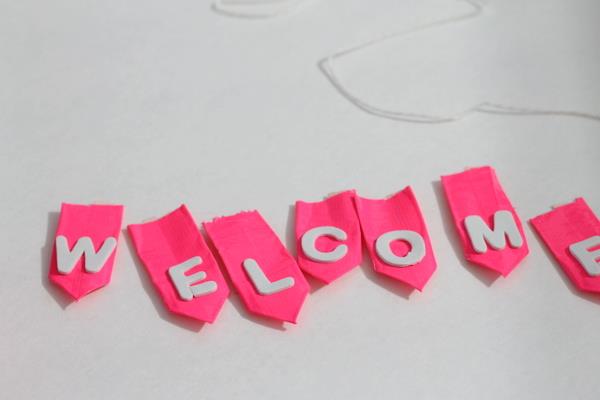 As we were creating this wreath for our home main entrance so we want a little "WELCOME" note on our wreath. So we choose a piece of baker's twine some little pink duct tape flags to make a DIY duct tape bunting's pattern. Then we just glued the foam letters to make our welcome note.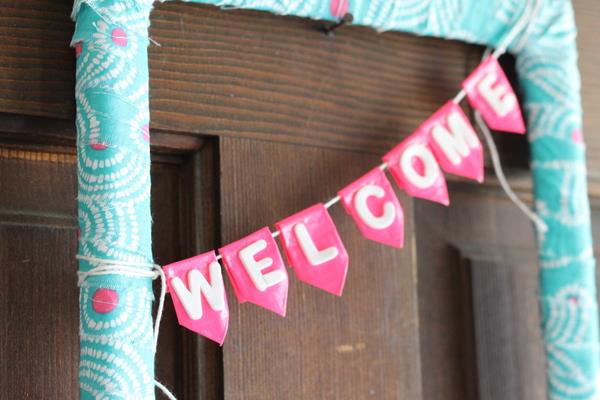 We added this "WELCOME" banner on the upper left corner of our wreath with diagonal alignment. This welcome tag really gave us our point which was the reason to make this wreath. You can go with your own customized sayings, words or name letters.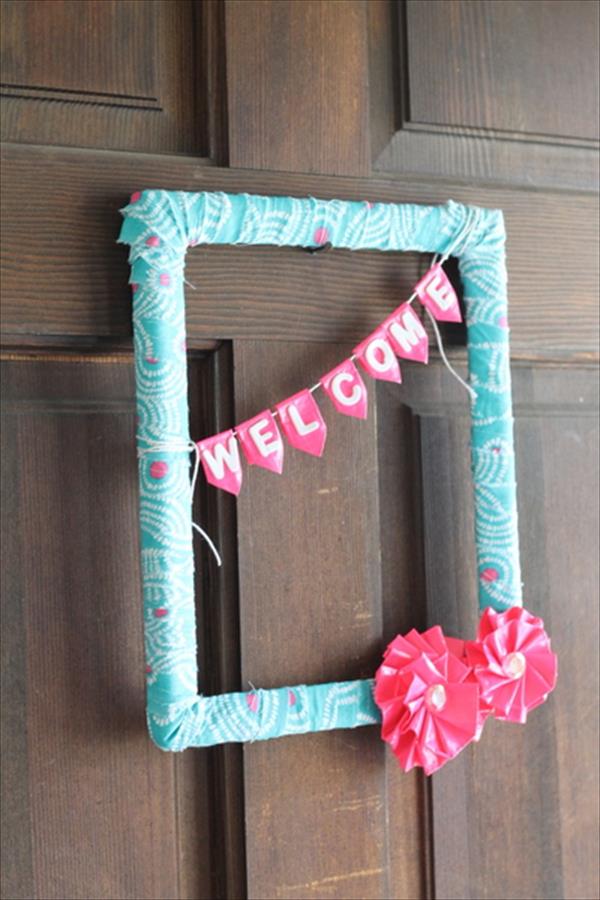 Then we hanged it on our main entry door for really arresting type of home decors. You can also use such handcrafted wreaths for ceremonial decors and events and they also go very clever as a perfect gift object.
The ideas are just around you, you just need to have a creative eye to pick them for home decors and plans. Just make free your creative imaginations to find something extra and decorative through ordinary useable objects just like this adhesive duct tape.