Now we have done so cool and awesome shirt customization with upper duct tape template. Just tremendous and remarkable concepts to turn your old one shirt or jersey into brand new sport shirt like that of funky basketball shirt. The whole makeover requires neatness of work whether it is scissor cuts or duct tape handling. The makeover is not very tough it can easily be done by six or seven your old child.
The whole construction of DIY duct tape shirt needs some material as supply to attain it cheaply which is;
Electrical tape
Scissors
Marker
Plastic bag
Make the plastic bag flat on floor or table and place the shirt on it.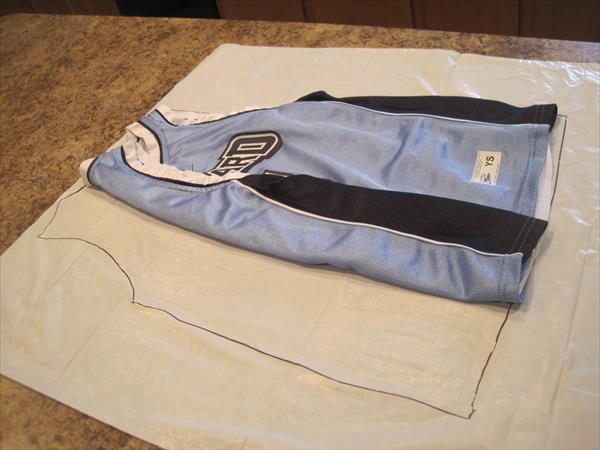 Then trace out the area occupying by the shirt. The use of marker can be done for ease of tracing it out. After having the shirt outer pattern fill it out with duct tape, we have chosen it red in color to give it pure baseball shirt look.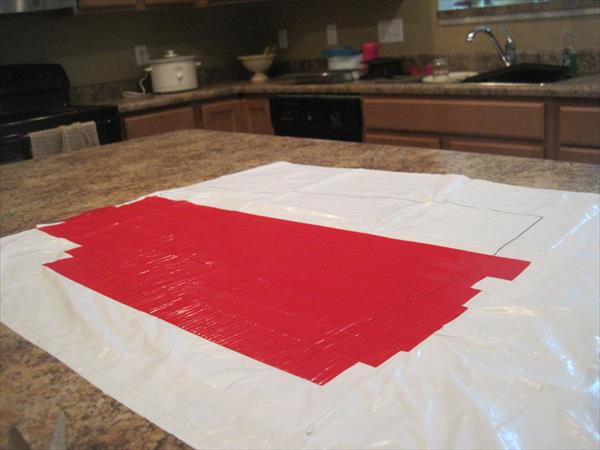 You can make variations of colors in wide range. Cut the tape edges which are not in pattern and now we have made one side of our target repeat the same process two times to have other side.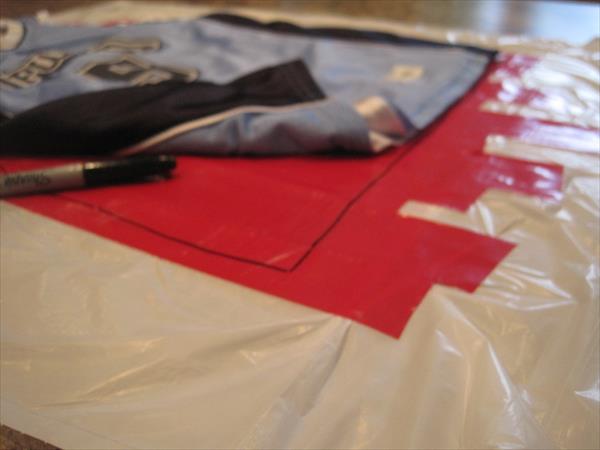 Then fix the neck according to desire diameter by making the desired cuts. We have bordered and numbered the whole shirt pattern with black electrical tape and you are done.