You will be delightful to know that you can make attractive and beautiful duct tape dandelion all by yourself and that too within 10 minutes. Well, that is possible if you have just two colored duct tape on hand and a stick which can be a wooden simple stick. You can pick that up from anywhere outside.
Now take the duct tape and cut it half way through in thin stripes. Cut as long as you want so the dandelion can be thick. Now wrap it around the stick very carefully. As they are wrapped, they would stick together so with the help of your hand loose them up and there you have the best DIY duct tape craft of dandelions to be decorated in a vase of your drawing room.
You can make fascinating decorations with your own hands if you are creative and you have time. Spend your time making creative things and you will definitely love it.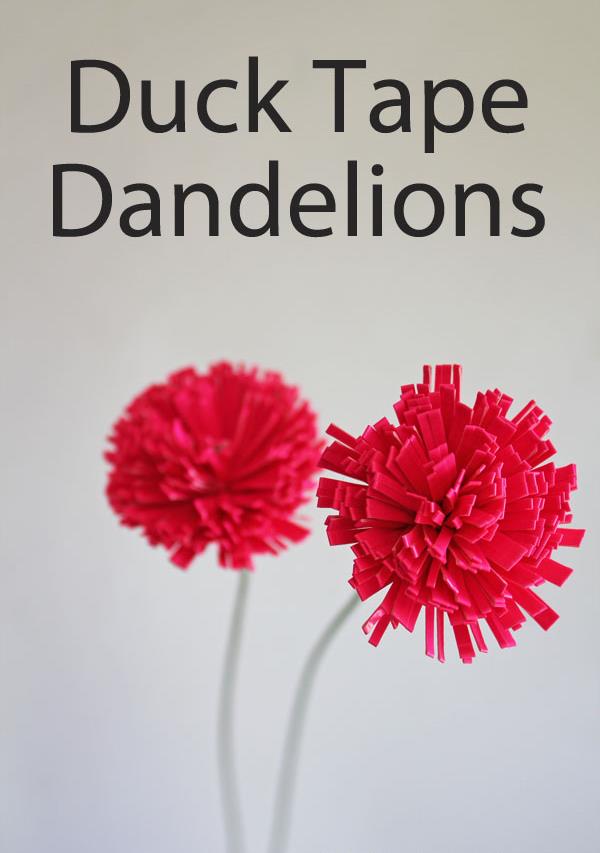 You can make a bouquet of such a dandelion flowers to give a charming artificial flower fill to the table pots and jars to get a arresting and spellbinding table embellishment.
Material for crafting the Dandelions:
Duct Tape (in any shade you will prefer)
Metallic Wire
Scissor
Craft Knife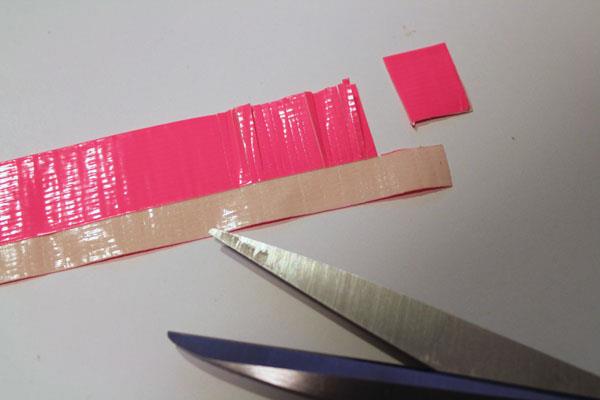 Take a 15″ inches long strip of duct tape and make it doubled if you find it thin a little bit. Then cut off the fringes on this duct tape strip to have dandelion flower petals.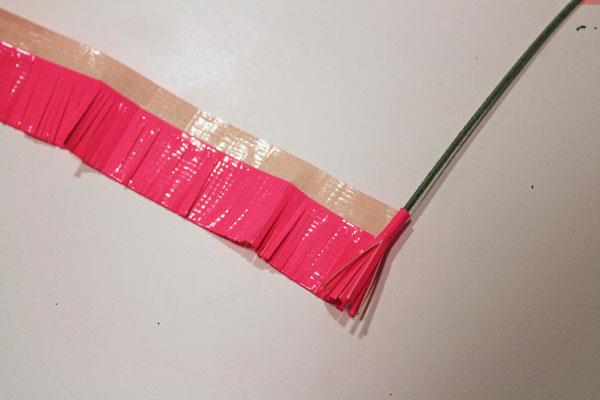 Now add a wire at one corner of the fringed strip and roll it to get mold the fringed pattern to the inside to get the fringes to a one round and clustered position. This will shape up the snazzy dandelion appearance.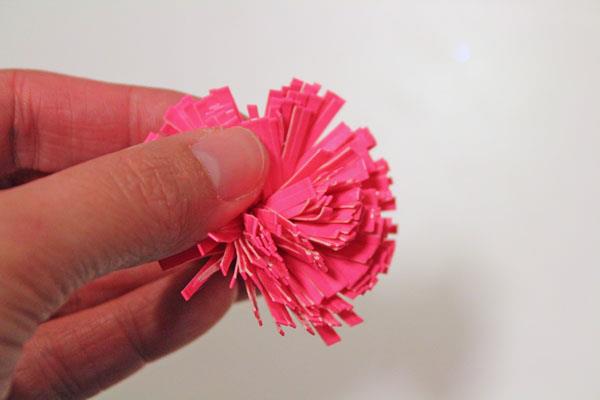 Here is what we have got after molding the fringed strip, a charming head of dandelion. Now fix a wire piece to it to have DIY duct tape flower stem and to provide it a proper length to be in your hands.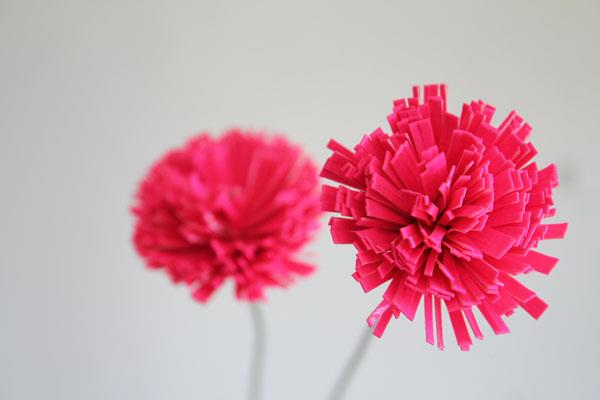 These amazingly cooked up flowers contain a lot for to be a handsome knickknack item for home decors. This will provide an appreciated filling to the table or shelf vases to get them back to charming beauty level. Grab the duct tape and duplicate this flower inspiration to compliment the friendly atmosphere of home.