Duct tape carries a lot of fun through its fetching and arresting types of handmade crafts. We have here a best of best duct tape crafts which goes smoothly to finish and carries no complications. We have shaped up a nice DIY duct tape vase by wrapping the duct tape around an ordinary container which is much often to find in home recycle bin.
The results made us amazed; it came with a nice shape and dignified beauty and leaded us to many ideas to use it wisely according to them. It made us got with many purposes out of it like it would be nice gift for your lovely mother, lover or friend and can be used on any Memorial Day event for table and home decors. Just like many other duct tape projects, this one duct tape idea is also much quick and fast to be made and carries zero difficulty level.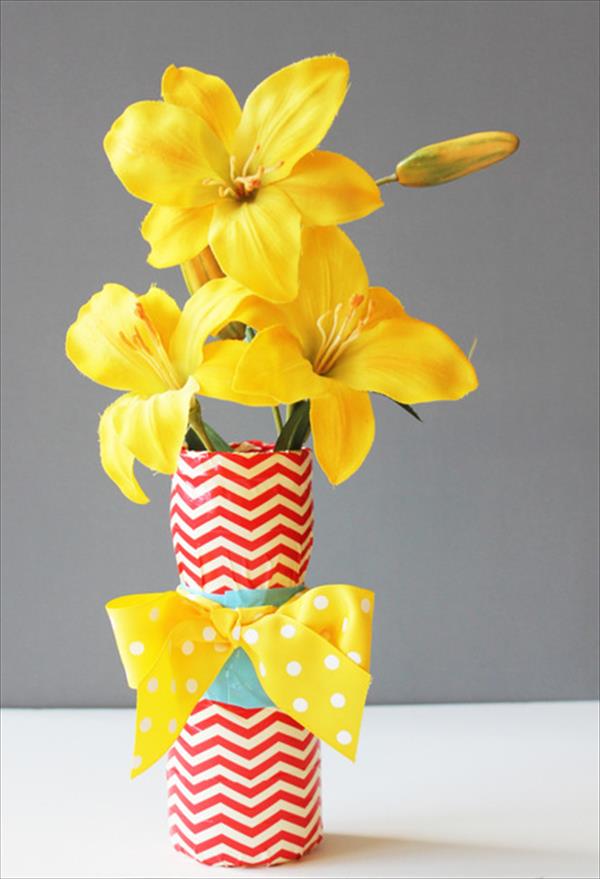 The wrapping is everything in this duct tape flower vase craft and needs to be smooth and sharp, if you are using a duct tape with some pattern just like this red chevron pattern then the wrapping should be clean and lined up neatly.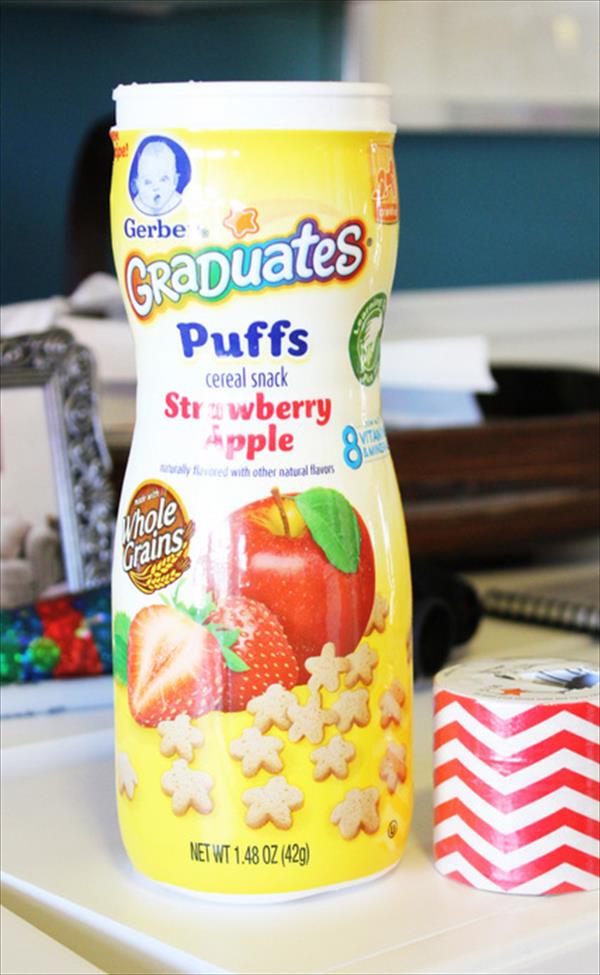 Material:
Duct tape
Empty Container
Craft Knife
Ribbon
Scissor
Natural flowers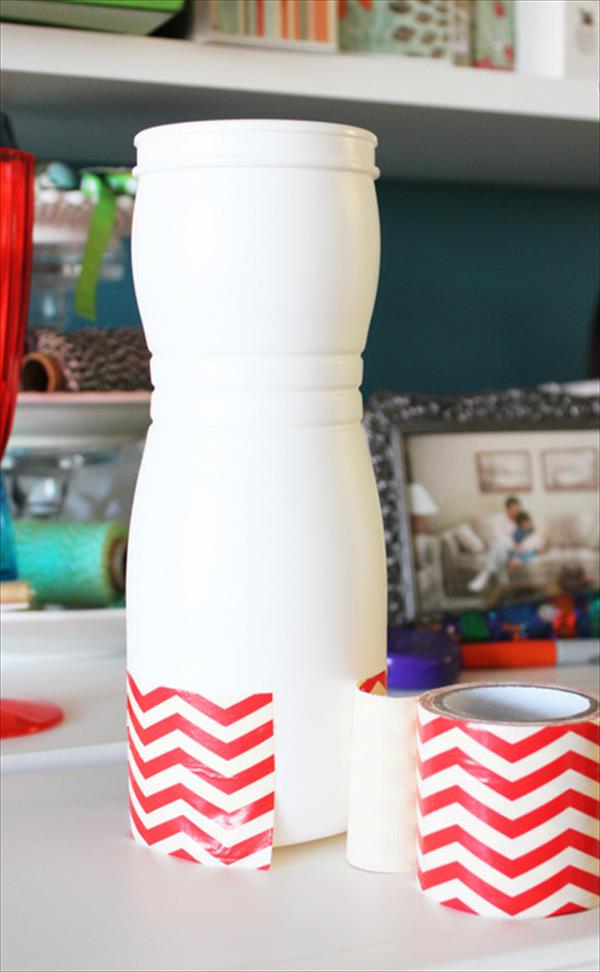 Release the duct tape strips and start wrapping the container which is looking like a vase, remove the product tag or wrapper first before you getting start to wrap it.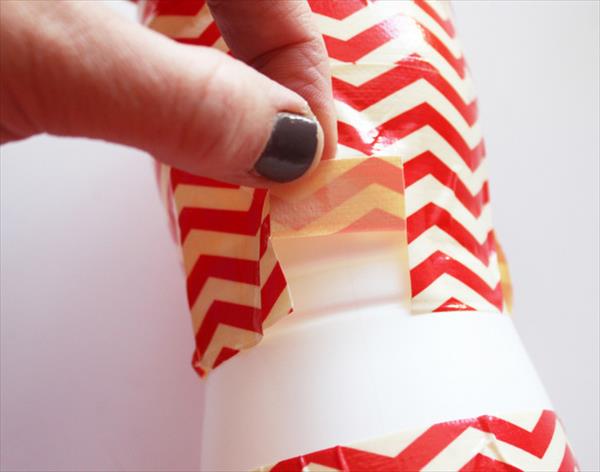 Container we have used, has some curved space at the mid which can show a difficulty level during wrapping. This can easily be handled by making some cuts one the duct tape to go smoothly on deep and curved surface.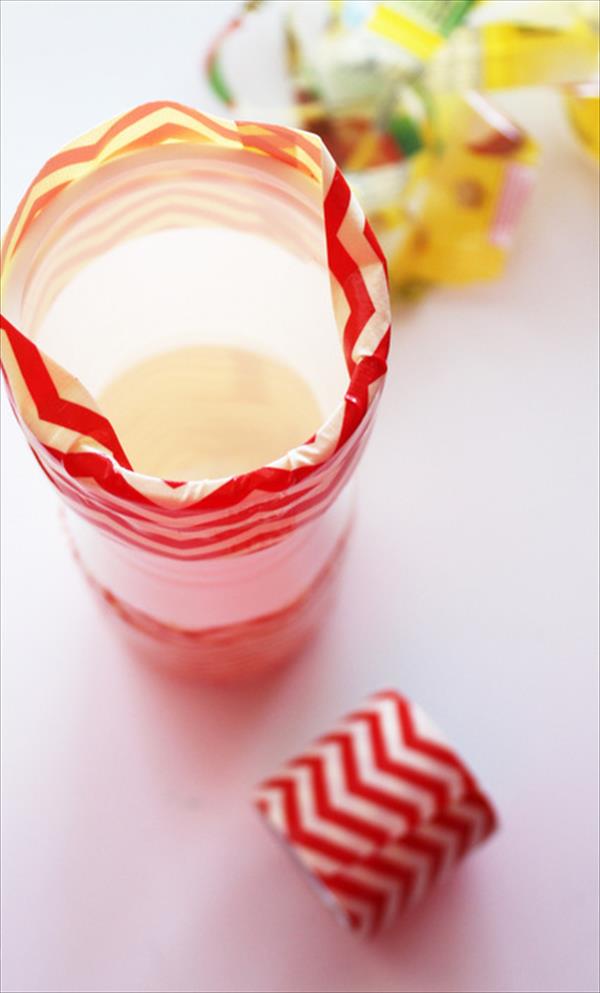 Now keep on wrapping it until you reach the top, fold the remaining edges of the duct tape to inside and you are done! Enjoy this precious DIY duct tape flower bouquet vase and go for home decorating purposes with it.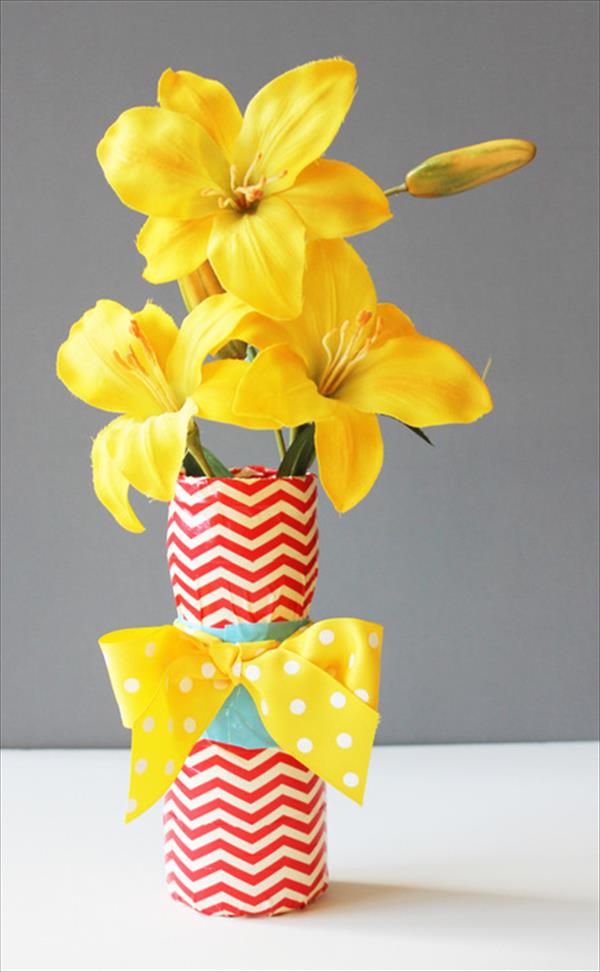 When you are all done make it a finish with a ribbon and bow at the mid and add some natural flowers which held dear to you like poinsettia with yellow shade looking much charming and visually attractive in this handmade vase.