Instead of having raw chewed or chipped pen ends, why not get sticky and make some pretty flower ends with DIY duct tape. For these dainties, you will need:
Duct tape (color depends on what look you prefer: colorful and just one color)
Pens/pencils
Cutter/scissor
Scale or a cutting mat
Once you have your entire material ready, roll up your sleeves, and let us fold some petals. Follow the following steps so to tweak some magic.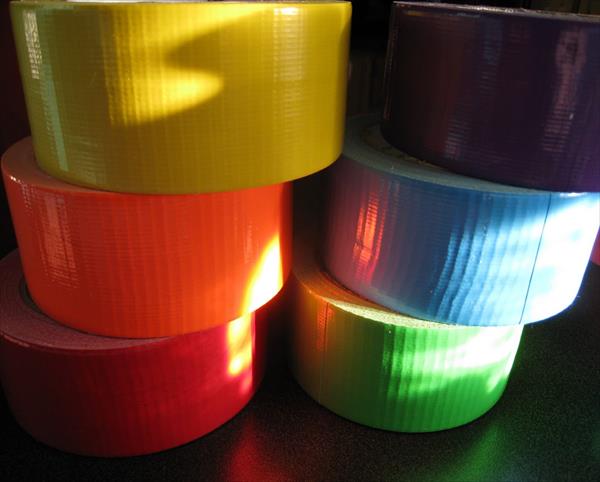 If you want a colorful flower, decide the colors you want to mix and calculate how many petals you will need. (To make one flower, you need 20 to 25 petals. If you have 3 colors, you can have 8 petals of each color).
Each petal is approximately 2' inches on all sides. You will need 16' inch strips from each color and then, divide them into 8 parts.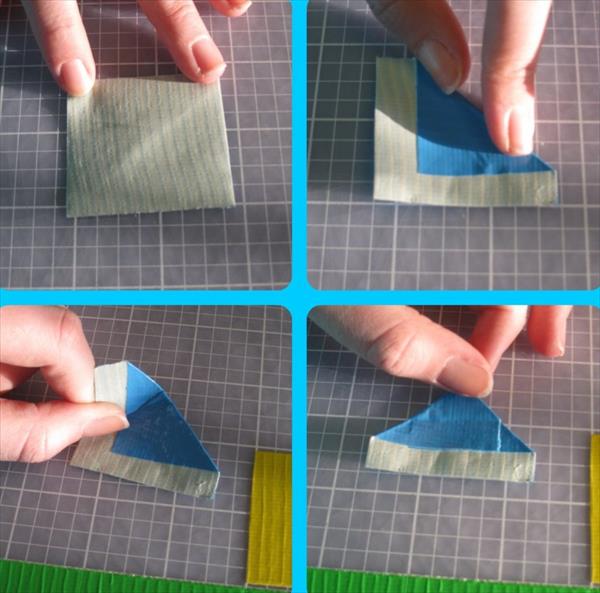 Take one piece with the non-sticky side down, and fold in one corner leaving a V shape of the sticky side. Repeat with the adjacent end and now you have half of the V, which will attach the petal. Stick this first petal to your pen or pencil, and work your way through the rest.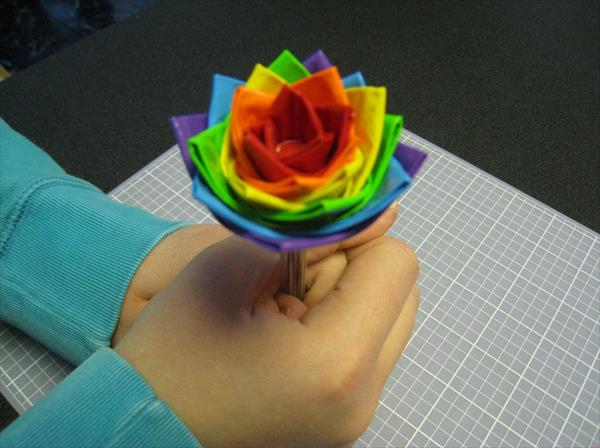 Once you have all the petals attached, you will be admiring your first hand made flower. To finish the look, cut a strip of green to convert your pen into a stem. Start with the bottom of the flower and roll around until you reach the sharpened end.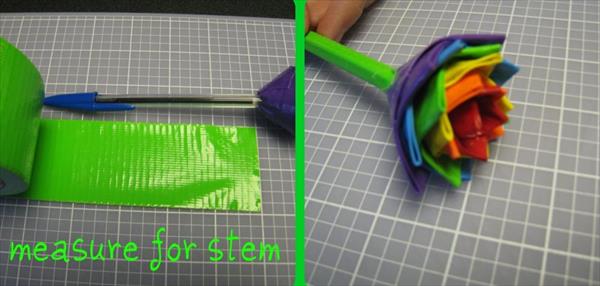 Make these to decorate your dull desk or as give away to spread some flower joy.