Duct tape is a powerful adhesive and sticky tape material and can be found in almost every dwelling. People keep the duct tape as a quick fixer of the things and joints and it provides great services in this trend. Now we are with an amazing DIY duct tape idea for students. We are providing a best practical idea to reform your books for back to school.
This one of the super easy DIY duct tape crafts we have ever handcrafted. You can also make such a DIY duct tape note book for while going back to school after vacations. Simply release the duct tape and make the outer cover wrapped with duct tape and you are done to have some vibrant and modern looks of your notebook which will held precious to all. Just hold on the duct tape in palm and use the scissor for cutting and have complete chic remodeling of your notebooks.
There are lot more duct tape crafts that you can try in very leisure time to get some home decors and self made duct tape jewelry out of them. So be attached to duct tape to make great changes in ordinary behavior of life.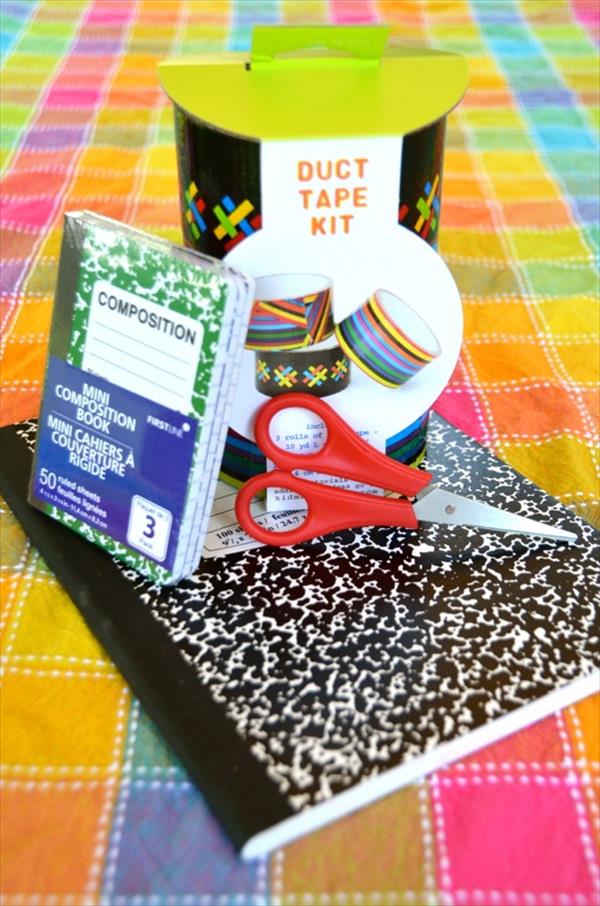 Material:
One old note book
A Scissor
Duct Tape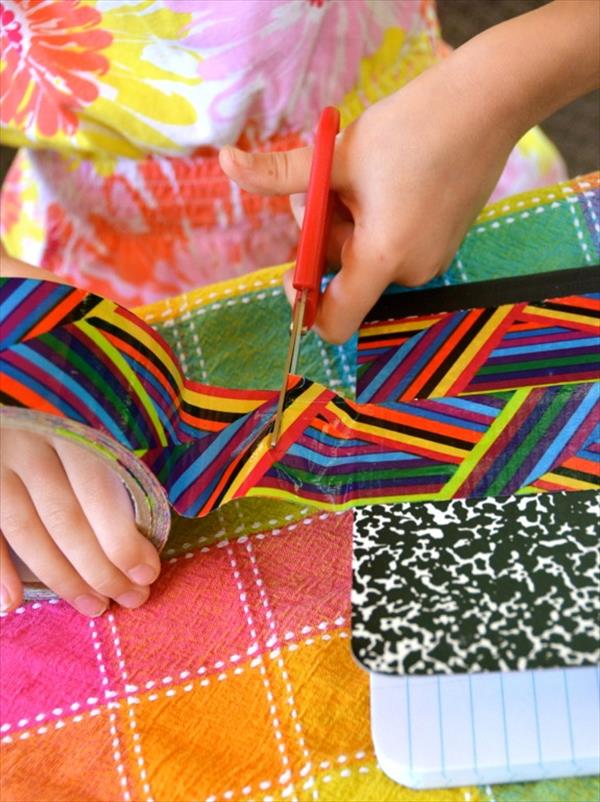 Release the duct tape and form some strips out of it according to the dimensions of the outer cover of your not book and make it pasted down on the cover. Left some extra of duct tape to mold the edges to inside for plan wrapping and cut the excess of edges.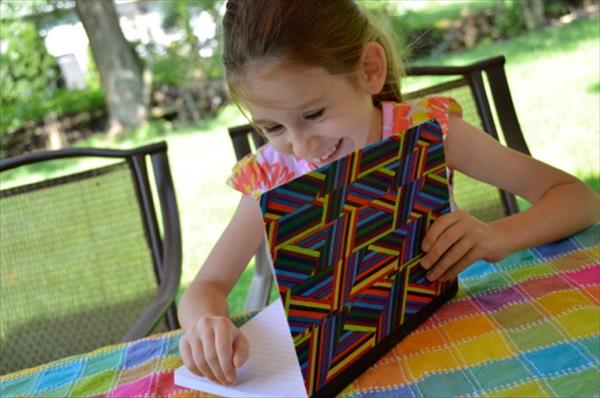 Make the wrapping completed and repeat it for the next side of your note book over and you are done to have a new chic look of your note book..