Children love to play with the toys which look real such as I made a DIY duct tape hobby horse for my daughter to play around with. She thinks that she is riding the horse because the toy has the face of horse and she enjoys it. Well it is really easy to make. You just need to be creative and know how to make a face of horse.
Catch some of the cartoon pictures from online of a horse so that you do not end up screwing up with the face of a horse. I took empty spaghetti boxes and joined them together for the front and attached the other two at the back covering them with colorful duct tape so that my daughter can't see what it actually is then attached it with a strong stick so she can play around with it holding it all day long.
She was enjoying it and I could see that I did a good job because she actually thought it was a real horse ride.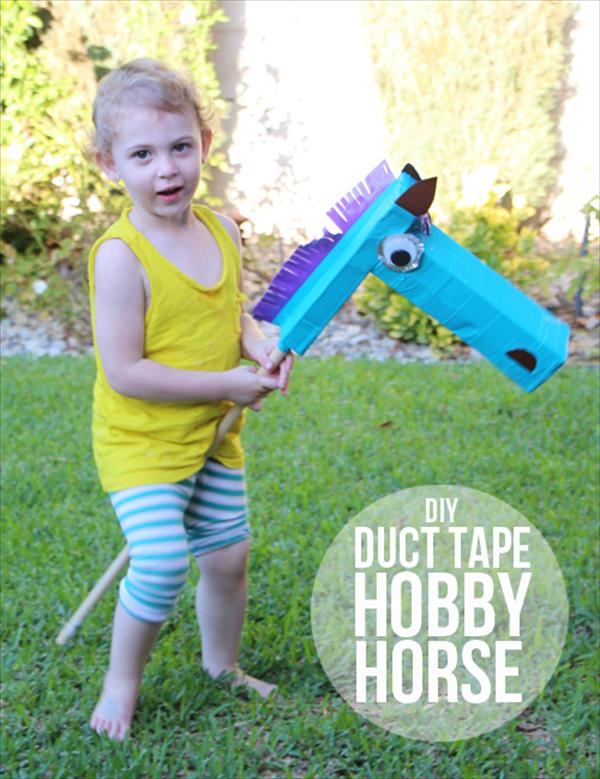 Material:
Cardboard Boxes ( for the neck and face of horse)
A Wooden Stick
Duct Tape (multiple shades will be needed)
Cupcake Holding Paper
Craft Knife
Marker
Scissor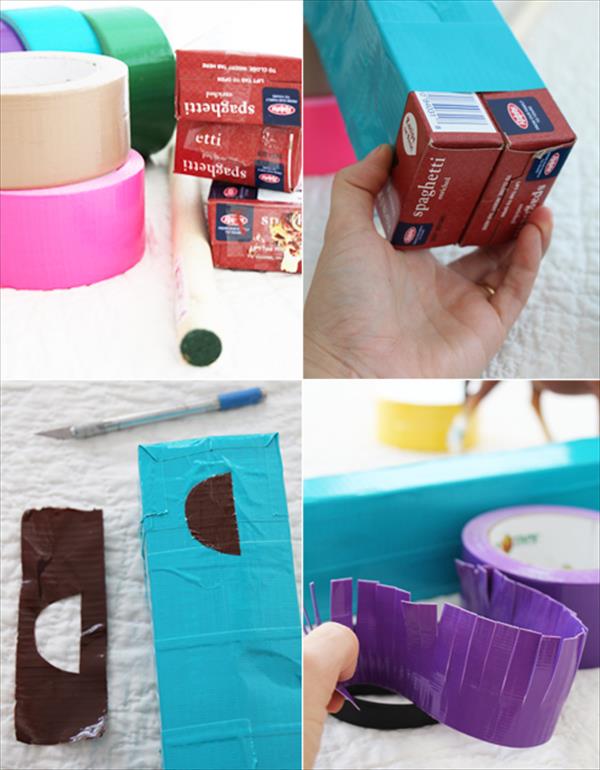 We started it off by overlapping the boxes first to have a neck and face of the horse. After getting them together in perfect to a horse shape we wrapped them with duct tape having bluish shade. Add the nostrils with a card pattern by tracing out on the box and then peeling off the duct tape from their to have nostrils. For neck hairs we took a about 15″ inches long strip of the duct tape and made fringes with scissor.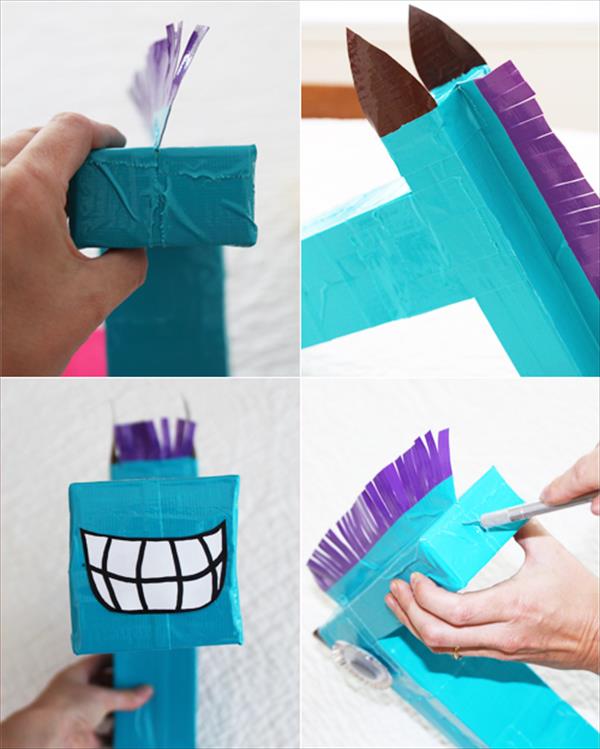 Now stack the neck hair duct tape pattern and move on to make the eye and ears of the horse. Just cut the creative pieces of cardboard like a flower petal shape and get attach on ear positions with duct tape or glue. The eyes have been made with cupcake holding papers with a dark pattern on them with marker or in any creative way that your think suitable.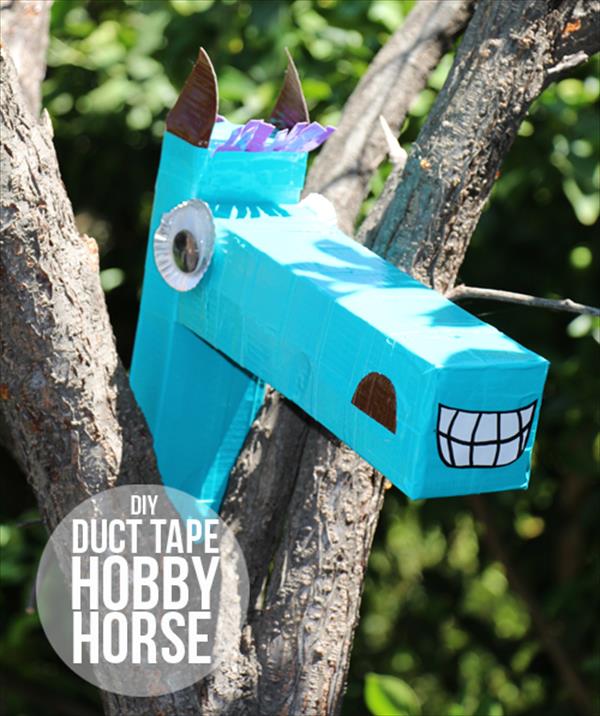 For mouth of the house you can go through many creative ways but we have add the sticker for the mount found in home scrap. Give it a enjoyable length by adding a wooden rod or stick and handover this fun making toy to your cute kid to play with it all the day till tiredness.
This was an marvelous addition to DIY duct tape crafts which carry more of fun. A very fun way to get your child happy on a budget at home.