If you have your little girls playing with your jewelry and you are tired of stopping them then you should definitely try this. Duct tape bracelets are fun to make and very easy. You can make them for your little girl and even if they get misplaced, it won't make a difference because they are not expensive at all.
You simply need some designed duct tape which you will be able to find in Walgreens or any other retail for a very reasonable cost. Take the toilet roll, preferably the longer one. Wrap the duct tapes around and then cut them very neatly. Now make them wear to your child which they would love because children are attracted to bright colors and colorful things. They can wear it as cuffs, as anklets and as bracelets.
It is fun to make the duct tape bracelets and sit at ease because once the child loves it, they won't be touching your jewelry then.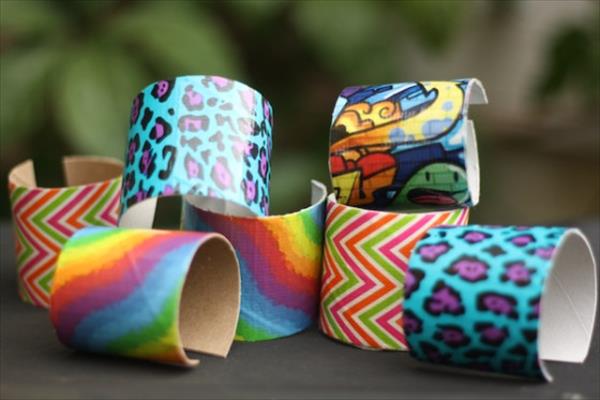 This whole DIY duct tape project is just like a piece of cake and super quick in construction but is full of fun and enjoyment.
Material you will need:
Cardboard Tube or roll
Duct Tapes (in any of likeable shades)
Scissor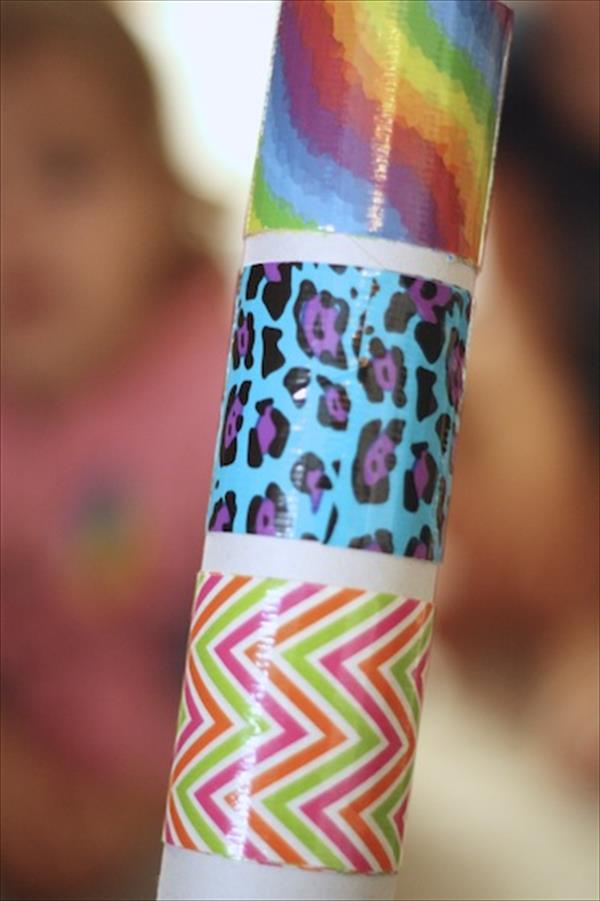 If you want multiple bracelets at the same time then wrap the cardboard tube with multiple shades of duct tapes and leave some space after each wrapping. We have used here three of our best duct tape shades which are much pleasing and will held dear to any baby girl child.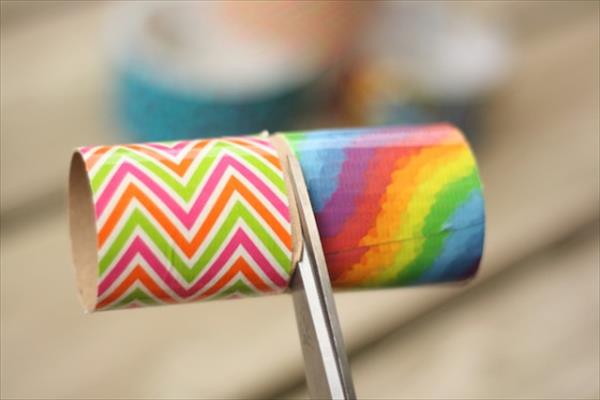 To separate up the bracelets take your scissor tool and snipped through the roll to get the perfect slices for the charming bracelets. Give each piece a perfect trimming by removing the unpleasing and uneven edges.
Give it a perfect cut along lengthwise to make it wearable on wrists. You can make use of craft knife or scissor for this this cutting step. This is going to be a most simple and yummy addition to DIY duct tape crafts which are much popular.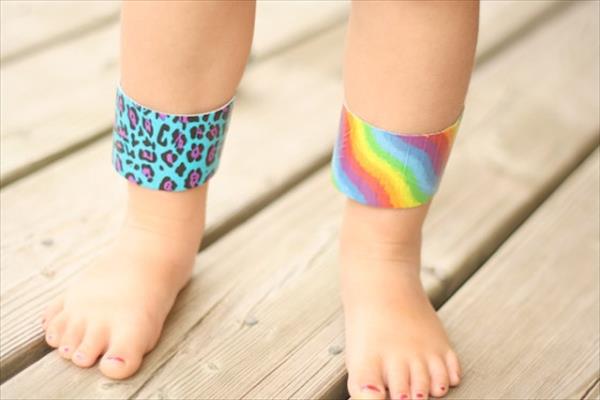 You baby girl will love to walk while wearing these DIY duct tape bracelets at ankles and it would be much fun for your child due to addition of vibrant and vivid color shades.