The summers are around the corner and it would be trend for slippers and flip flops for footwear fashion. To be in trends we have also bought a pair of slippers in blue which was very light to our feet. It was lush with all ingredients that are necessary for any shoes to be comfortable but was missing that coolness of modern sculpt. It was totally covered with a one blue shade that did not make us obsessed a lot, so we made a mindset to do some fun with duct tape to get it more in that of snazzy and splashy appearance. So we did this DIY duct tape butterfly slippers project at home which is one of that duct tape crafts that carry no difficulty.
Well, there was a variety of shapes and patterns to make our slipper cozy and eyeful but we went with a butterfly sketch to get them tasteful and visually pleasing. You can enlarge the width of this one of mind blowing ideas out of duct tape  to get other types of home decors too.
Material:
Flip flops or Slippers
Duct tape (in any two personally selected shades)
Parchment Paper
Craft Knife
Scissor
A Piece of colorful paper
Permanent Marker
A working Place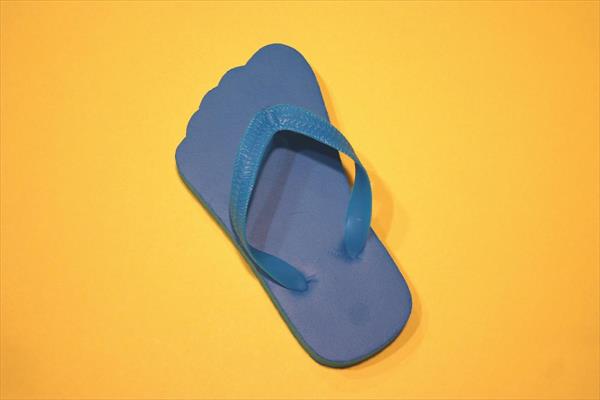 Pick up one of targeted slipper which is to be looked enjoyable and give it a complete wash and let it dry.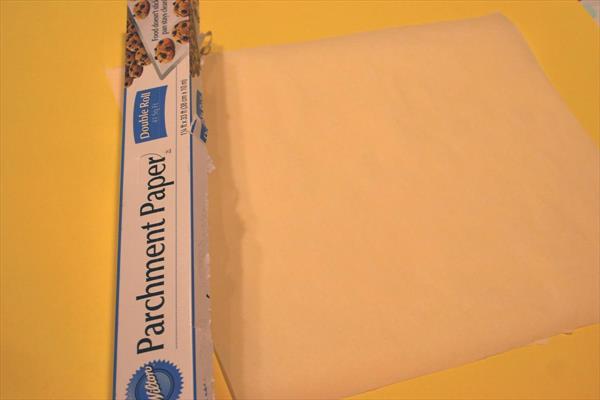 Get a parchment paper as a perfect working sheet for duct tape work on it like cutting and layering because it does not allow the duct tape to stick it over and it becomes very handy to work with duct tape.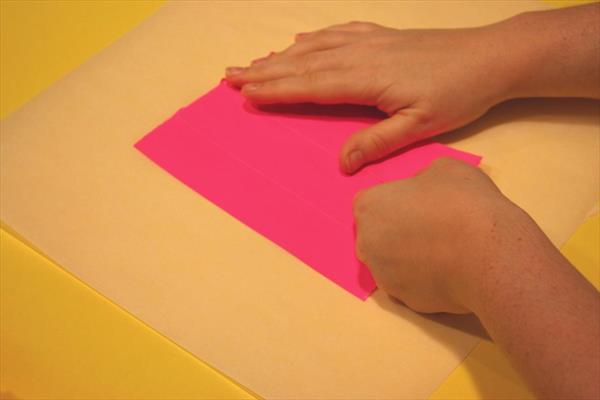 Release the duct tape and take 3 strips to get a sheet with sticky side down facing the parchment paper. Make the strips clearly overlapped and avoid creases.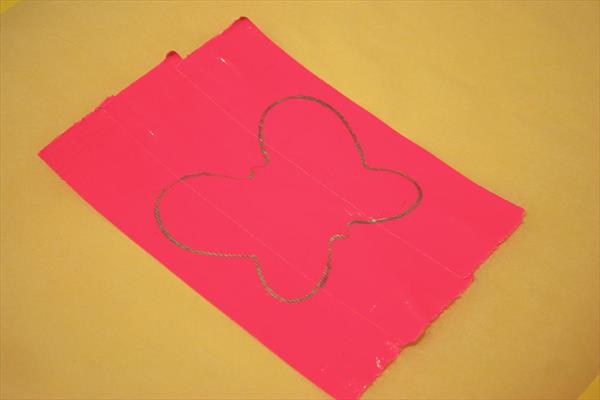 Now hold a permanent marker in your hand and draw a butterfly sketch on the non sticky side of the duct tape sheet.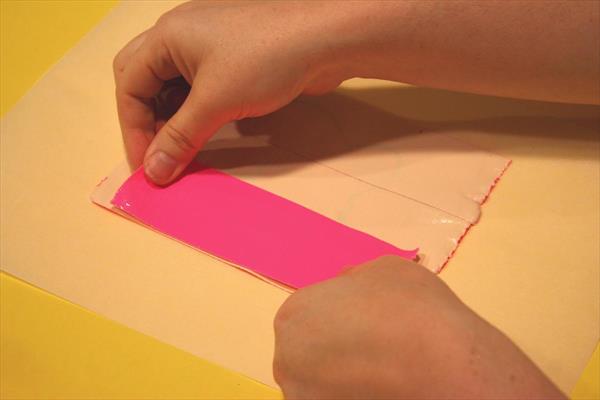 Now flip the duct tape sheet over with sticky side up and make it doubled with another sheet of the duct tape. This step will not only provide a useful thickness to the butterfly shape to be not mold or fold and will also make it non-sticky for your feet while wearing these DIY duct tape slippers.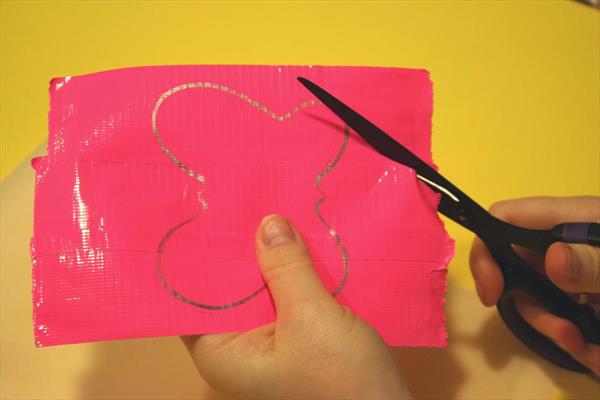 Now cut out the butterfly shape from marker outlines and snip off the unwanted and randomly twisted edges, you can make use of scissor which would be best tool for this cutting step.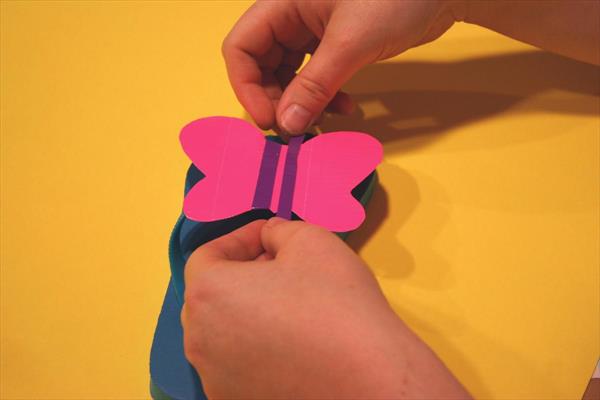 Make the handcrafted butterfly positioned on the slipper's strips and release a strip of duct tape from another shade of duct tape to make body of our butterfly. Now wrap the strip around by taking in the foot holder strip of slipper.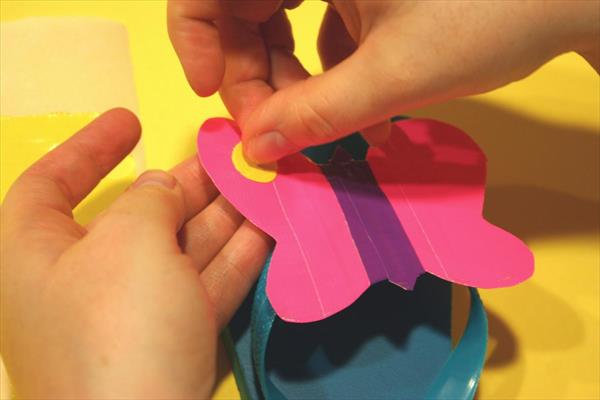 We have added three layers of duct tape to hold the butterfly tight on the slipper and the results made us happy a lot. Wings were looking to be missing some so we added 4 yellow dots on the wings by using a puncher and a yellow paper; this made the butterfly more handsome and fetching to be hold dear to all who are looking at it.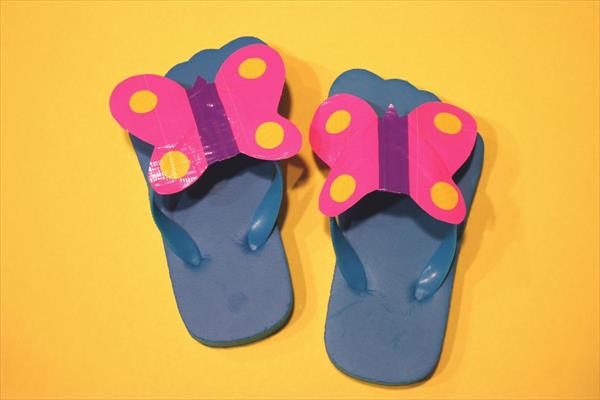 Repeat the same process with other slipper and you are done to have a self-crafted pair of DIY duct tape shoes which is fun and much amusing and will also be a dainty footwear fashion.